This Friday, we are excited to have guest speaker Amos Buhai, Southwest Regional Director of J Street, join us for a great discussion about many contemporary topics, including the recent Iran Nuclear Deal.
Amos has a strong and varied background in the political, public and private sectors, and he has served as a field organizer for John Kerry's 2004 presidential campaign in Wisconsin, worked as a Field/GOTV Director and Legislative Director for New York City Council Member Jessica Lappin, and managed Steve Warnstadt's successful 2006 campaign for the Iowa State Senate.
Amos honed his fundraising and communication skills during Obama's primary campaign for president, serving as a high-donor fundraiser and the New York State Director for DraftObama, a grassroots organization promoting an Obama presidential candidacy. He most recently worked as a consultant for the Personal Democracy Forum, an organization that studies how technology is changing politics, government, and civic engagement.
Join us at Immanuel Presbyterian Church, and enjoy some bagels, coffee and friendship with us.
We know the meetings are early, but it's a great way to kick off your Friday!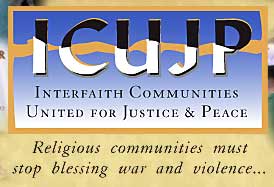 WHEN
July 24, 2015 at 7:00am - 9am