Please join us online
ICUJP Friday Forum
March 4th, 7:30-9:30 am Pacific
 

Outreach to L.A.'s Catholic Church for Nuclear Disarmament
Join video conference here
Call in by phone: +1 669 900 6833* 
Meeting ID: 828 9146 6715 PASSCODE:776260

*Meeting controls for call-in attendees:
To mute/unmute yourself: *6
To raise hand: *9
Description:
Develop with ICUJP an appeal to L.A.'s Archbishop 
José Horacio Gómez
, President of the Catholic Conference of Bishops, to join the Vatican and Sante Fe's Archbishop John Wester in calling for concrete steps towards global nuclear disarmament. Appeal to the Archbishop of Los Angeles to publish a letter in support of the U.S. signing the Treaty on the Prohibition of Nuclear Weapons.
Presenters: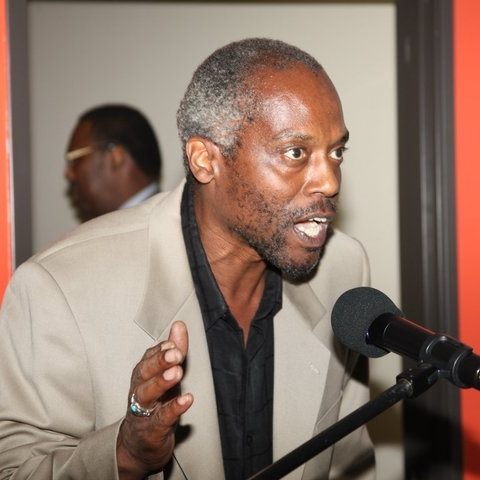 Nyabingi Kuti is a community organizer currently working with CODEPINK and Progressive Democrats of America to expand and enhance the anti war movement in the Black and clergy communities.
Marcy Winograd is the Coordinator of CODEPINK Congress, a campaign for demilitarization and a progressive foreign policy. She also co-chairs the End Wars and Occupations Team for Progressive Democrats of America.
To read the ICUJP endorsed letter to L.A.'s Archbishop José Horacio Gómez, click here.
To read Santa Fe Archbishop John Wester's letter on nuclear disarmament, click here.
-----
Passing the Virtual Bucket
We can't pass the bucket in person, but ICUJP still needs your support. Please give as generously as you can:


• Text a gift amount to 323-701-1467
• Send a check to ICUJP c/o Rod Sprott, Church-Biz, 1125 N Fairfax Ave #46836, LA 90046

Thank you!

----------
Help Support Families in Need

The need for Immanuel Presbyterian's Food Pantry is greater than ever. Please donate here. Thank you
Schedule:
7:30 - 7:35  Log in and socialize
7:35 - 7:45  Welcome and introductions 
7:45 - 7:50  Reflection (5 min. maximum)
7:50 - 9:15  Program and Q&A
9:15 - 9:20  Announcements
9:20 - 9:30  Closing circle and prayer
Start your morning with us!
Reflection: Carolfrances Likins
Facilitator: TBD
Zoom host: Michael Novick

** Meetings begin promptly at
7:30 am Pacific.
 **
Here's how to join the online meeting:
To join by video conference, you'll need to download the Zoom app on your computer or mobile device. Click on the link to join the meeting and then enter the Meeting ID number and passcode. You'll be able to see slides and video, as well as speakers and other attendees.
If you prefer to join by phone, you'll be prompted to enter the Meeting ID number and passcode. You won't be able to see the visuals or attendees, but you can view them on the meeting video recording afterward. 
If you're new to Zoom and would like to use the video option, we recommend you download the app well ahead of time.


ICUJP Friday Forum 3/4/22
Time: 07:30 AM Pacific Time (US and Canada)
Option 1: Join video conference here

Meeting ID: 828 9146 6715
PASSCODE:776260
Option 2: Dial in by phone only:
+1 669 900 6833 US (California)
Meeting ID: 828 9146 6715
PASSCODE: 776260
(To find a dial-in number closer to you, go here.)
-----
Please note: Our Friday Forums and other events are open to the public. By attending, you consent to having your voice and likeness recorded, photographed, posted on ICUJP's website and social media, and included in ICUJP materials and publications for noncommercial purposes. If you don't want to be photographed or recorded, please let the facilitator know.

WHEN
March 04, 2022 at 7:30am - 9:30am
WHERE
Online Zoom Meeting

CONTACT
ICUJP Director of Communications ·