Please join us online
ICUJP Friday Forum
April 15th, 7:30-9:30 am Pacific
The Actors' Gang (TAG) Prison Project
(SCROLL DOWN AND RSVP FOR LINK)
Description: The Actors' Gang (TAG) Prison Project is a nationally recognized rehabilitation program launched in response to California's huge recidivism rate and extreme overcrowding in 2006. Our program starts as a 7-day, 4-hours a day, intensive theatrical arts program which transitions to an ongoing weekly peer-led class managed by the program director and overseen by the teaching artists.  The program uses a highly physical and emotional style of theater as a tool to create a safe space for participants to develop self-assurance, self-respect, acceptance of others and community, while fostering core/soft skills and promoting personal responsibility, "I am a master of my mind, not a victim of my thinking."
This year we will be running 16 programs inside 14 California state prisons.
To date more than 1700 incarcerated people have participated in The Prison Project.
FACTS:
Impact Justice reports an 89% decrease in disciplinary incidents, known as 115's, for participants who have completed our program.
According to CDCR preliminary analysis, people who have completed our program have a 10.6% recidivism rate.
Speakers:
Ezequiel Gonzalez My name is Ezequiel Gonzalez Lemus. I am 29 years old. I was detained at 15 years old and sentenced to 23-years in state prison. After 12-years, I was commuted, released, and deported back to my native country, Mexico. Since my release a year and a half ago, I dedicated what I gained in prison to serve my community. I teach free art classes at a local community center, I'm starting my Mexican food business, and together with a group of women, I am founding Comedia del Arte Tecate, a theater company based on The Actors' Gang Prison Project.
Henry Palacio   My name is Henry Palacio and I was introduced to The Actors' Gang in 2017 and participated in 2019. This is the first time I was able to tap into the four states of emotion: Happy, Sad, Angry & Fear. Together with the states and exercises, I was able to utilize the skill to navigate my institutional behavior and navigate my re-entry to society. Now I mirror the compassion that was demonstrated to me by the Teaching Artists who continue to teach me.  I give this same compassion to incarcerated youth and adults.  Actors' Gang is being utilized as an intervention to slow the pipeline to incarceration.
John Dich -  My Name is John Dich. I joined The Actors' Gang Prison Project in 2016 while serving a life sentence. During my participation while incarcerated, TAG gave me tools to reconnect to the lost individual I was. I developed soft skills, with an emphasis on how to properly manage my emotions which I utilized daily. Since my release in 2019, I was hired onto The Actors' Gang Staff as the Alumni Advocacy Coordinator, continuing to serve those incarcerated and released back into society.
Montrell Harrell - My name is Montrell Harrell, and I am 33 years old. I joined the Actors' Gang in 2012 at CRC Prison where I was serving a 10 year sentence. The Actors' Gang has completely changed my life and given me the tools to be successful in life. I work for the Actors' Gang Prison project and now go back to prison where I promised myself I would never return. Actors' Gang also gave me a career.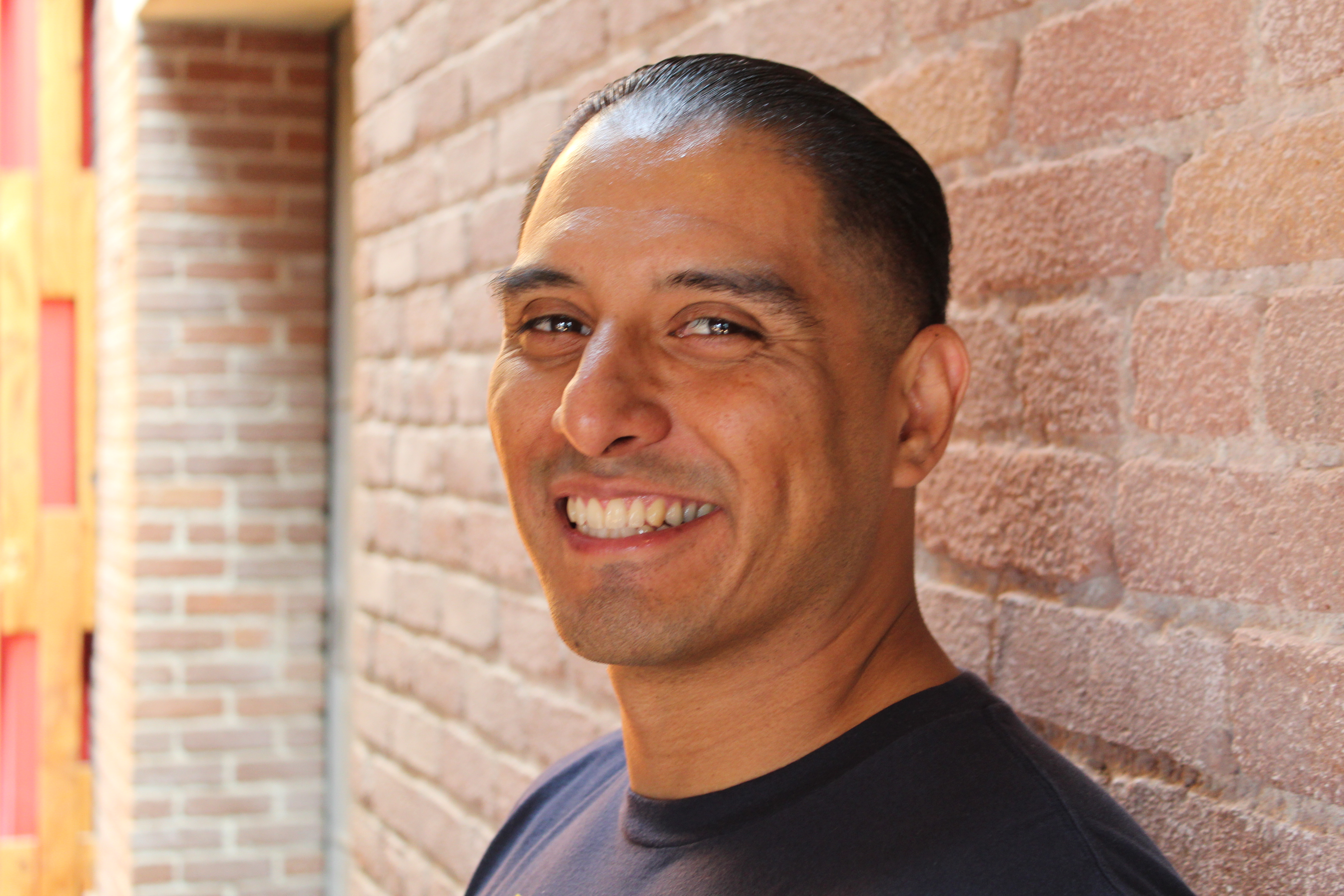 Robert Chavez   My name is Robert Chavez, I am a Los Angeles native, and first generation Mexican American.  Both of my parents migrated to the U.S with the hopes of a better quality of life.  At the age of 19 I was sentenced to a Life term within the California Department of Corrections.  This was a journey of violence and self-discovery.  Initially I lived a life that was void of hope, as a lifer I was condemned to spend the rest of my life in prison.
In 2016 I was introduced to The Actors' Gang, a program that would have a significant impact on my overall outlook on life.  I began to challenge years of ingrained gang cultural beliefs, ultimately gaining insight to a deeper, authentic identity that had always existed within me.  I began to give myself an opportunity to address past and current traumas.  This inner freedom allowed me to regain my physical freedom, and in 2018 I was given an opportunity to address The Board of Parole Hearings.
I was fortunate that day, and I was granted parole on my initial hearing. Upon my release I joined The Actors' Gang as an alumni, and then soon became a Teaching Artist. In addition, I am a Life Coach for The Anti- Recidivism Coalition, and above all, I am a father of a beautiful two-year-old.  I am proud and humbled to be part of a great movement, no longer a person that contributed to the destruction of my community, but someone that builds and thrives for a brighter society.
Richard Loya - My name is Richard Loya. I am a first generation Mexican-American, born in East Los Angeles, California, raised by immigrant parents. I am 50 yrs old, and formerly incarcerated. At 16 yrs old, I committed a crime, and right before my 18th birthday, I was sentenced to 27 years to life. I ended up serving 30 years in the California prison system. It was there that I learned of the Arts. 
The Actors' Gang Prison Project came to Avenal State Prison and introduced to us (me), these methods and techniques on how to tap into, channel, even control my emotions through this highly intense style of theater. Four years later, I am now Program Manager of The Prison Project. I'm off parole, and have continued doing the work out here in the community. I go back inside into the thirteen prisons we're currently working in. We're in re-entry, and recently have been cleared by Probation to work with the Youth.  
-----
Schedule:

7:30 - 7:35  Log in and socialize
7:35 - 7:45  Welcome and introductions 
7:45 - 7:50  Reflection (5 min. maximum)
7:50 - 9:15  Program and Q&A
9:15 - 9:20  Announcements
9:20 - 9:30  Closing circle and prayer
Start your morning with us!
Reflection: Dr. Rubi Omar
Facilitator: Rose Leibowitz
Zoom host: Carolfrances Likins

Committee MTG: Board
** Meetings begin promptly at
7:30 am Pacific.
 **
Here's how to join the online meeting:
To join by video conference, you'll need to download the Zoom app on your computer or mobile device. Click on the link to join the meeting and then enter the Meeting ID number and passcode. You'll be able to see slides and video, as well as speakers and other attendees.
If you prefer to join by phone, you'll be prompted to enter the Meeting ID number and passcode. You won't be able to see the visuals or attendees, but you can view them on the meeting video recording afterward. 
If you're new to Zoom and would like to use the video option, we recommend you download the app well ahead of time.

-----
Please note: Our Friday Forums and other events are open to the public. By attending, you consent to having your voice and likeness recorded, photographed, posted on ICUJP's website and social media, and included in ICUJP materials and publications for noncommercial purposes. If you don't want to be photographed or recorded, please let the facilitator know.
WHEN
April 15, 2022 at 7:30am - 9:30am
CONTACT
ICUJP Director of Communications ·