Please join us online
ICUJP Friday Forum
July 8th, 7:30-9:30 am Pacific
Photo from Flickr by Wordshore
Alternatives to Capitalism
(RSVP BELOW FOR ZOOM LINK)
Description: Join us as we recognize that, while we must work for social change within the system – such as stopping police forces from brutalizing people of color and fighting corporations that are polluting our environment – we will always have an uphill battle as long as capitalism continues to reward the bourgeoisie for devastating the working class and the environment. We will look at alternatives that offer hope.
Join the discussion with our panel: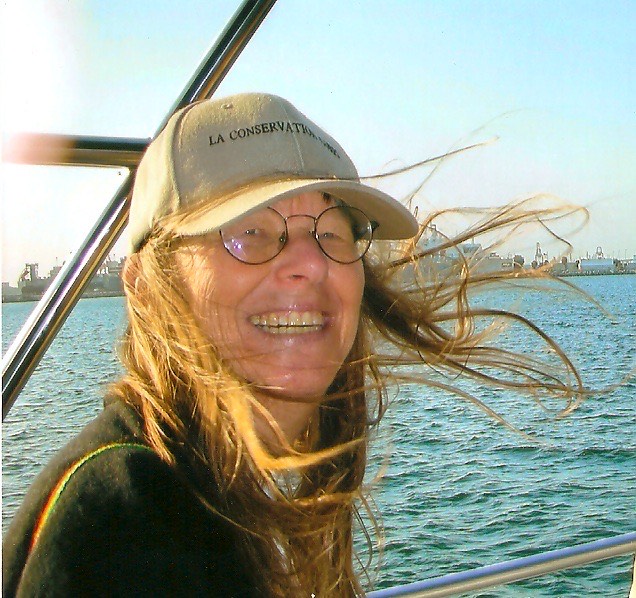 "Why Capitalism Can't Work": Carolfrances Likins, retired teacher and UTLA member, screenwriter and poet, and current ICUJP board member, who has traveled nine times to Cuba.
"Why We Should Fight for Communism and Nothing Less": Bonnie Blustein, a member of the editorial collective of Red Flag/Bandera Roja newspaper, the AFT 1521 Social Justice Committee, and a former ICUJP board member.
"Why Capitalism is Inherently Racist and Imperialistic – and Why Socialism is the Answer": Michael Novick, retired teacher and UTLA member, chair of the local station board of KPFK, author of the book White Lies, White Power,* editor of "Turning the Tide," and former ICUJP board member.
"Cuba, a Living Example of Socialism": Manolo De Los Santos, co-coordinator of the People's Summit for Democracy, co-executive director of the People's Forum, researcher at Tricontinental: Institute for Social Research, and co-editor of the books, Viviremos: Venezuela vs. Hybrid War and Comrade of the Revolution: Selected Speeches of Fidel Castro.**
*Common Courage Press
**Both at LeftWord Books/1804 Books
Here's how YOU can help:
Learn More: icujp.org
-----
Passing the Virtual Bucket
We can't pass the bucket in person, but ICUJP still needs your support. Please give as generously as you can:


• Text a gift amount to 323-701-1467
• Send a check to ICUJP c/o Rod Sprott, Church-Biz, 1125 N Fairfax Ave #46836, LA 90046

Thank you!

----------
Help Support Families in Need

The need for Immanuel Presbyterian's Food Pantry is greater than ever. Please donate here. Thank you
Schedule:

7:30 - 7:35  Log in and socialize
7:35 - 7:45  Welcome and introductions 
7:45 - 7:50  Reflection (5 min. maximum)
7:50 - 9:15  Program and Q&A
9:15 - 9:20  Announcements
9:20 - 9:30  Closing circle and prayer
Start your morning with us!
Reflection: Carolfrances Likins
Facilitator: Phil Way
Zoom host: Carolfrances Likins

** Meetings begin promptly at
7:30 am Pacific.
 **
Here's how to join the online meeting:
To join by video conference, you'll need to download the Zoom app on your computer or mobile device. Click on the link to join the meeting and then enter the Meeting ID number and passcode. You'll be able to see slides and video, as well as speakers and other attendees.
If you prefer to join by phone, you'll be prompted to enter the Meeting ID number and passcode. You won't be able to see the visuals or attendees, but you can view them on the meeting video recording afterward. 
If you're new to Zoom and would like to use the video option, we recommend you download the app well ahead of time.
-----
Please note: Our Friday Forums and other events are open to the public. By attending, you consent to having your voice and likeness recorded, photographed, posted on ICUJP's website and social media, and included in ICUJP materials and publications for noncommercial purposes. If you don't want to be photographed or recorded, please let the facilitator know.

---
UPCOMING FRIDAY FORUMS:
---
You are receiving this email because you are a part of the ICUJP Mailing List. You cannot reply to everyone through this email.
If you wish to join the ICUJP discussion list, sign into
Google Groups
, search for ICUJP, and use the "Ask to join group" button.
WHEN
July 08, 2022 at 7:30am - 9:30am
WHERE
Online Zoom Meeting